Rieger Plaza - offices for rent in Hradec Králové
INFORMATION FOR THE PUBLIC
New centre of working and social life in Hradec Králové
Rieger Plaza will replace the currently unsuitable building of the Černigov Hotel by a modern city block with a range of services for the public.
Multifunctional complex designed to meet the needs of the city
Rieger Plaza takes full advantage of the convenient location of Hradec Králové and the unique potential of the area close to the main train station to create a new, lively part of the city that will provide more than 1,200 working spaces as well as spaces for congresses and cultural events.
A sophisticated combination of services, unique in the wider region
Rieger Plaza has an ambition to become a lively meeting point of Hradec suitable both for companies and the public.
offices of the highest standard for 1,200 people

1,760 sqm of retail space

congress centre with multifunctional hall for 700 people

241 parking spaces, partly for the public

modern Clarion hotel with 162 rooms, restaurant and wellness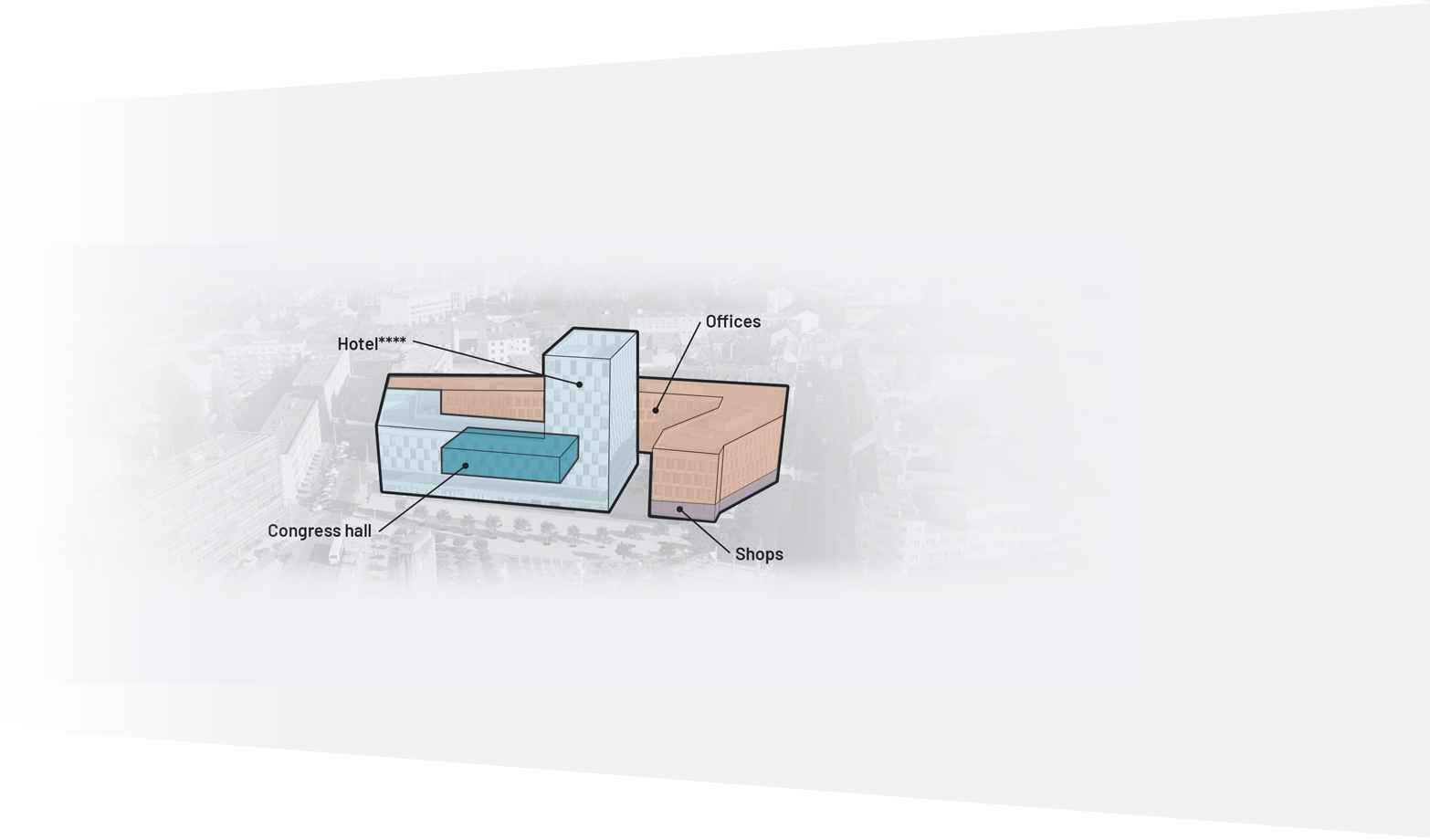 Architecture that respects the surroundings
We regularly consulted the project with the city architect. The complex, designed by Schindler Seko Architects, respects the height of the buildings nearby. Its tower, with the hotel inside, creates a counterweight to the clock tower of the train station.
new courtyard with greenery and services

the public space nearby will be renovated

connection

to the pedestrian zone

the tower of the hotel with a height of 38.5 meters will not overshadow the surrounding buildings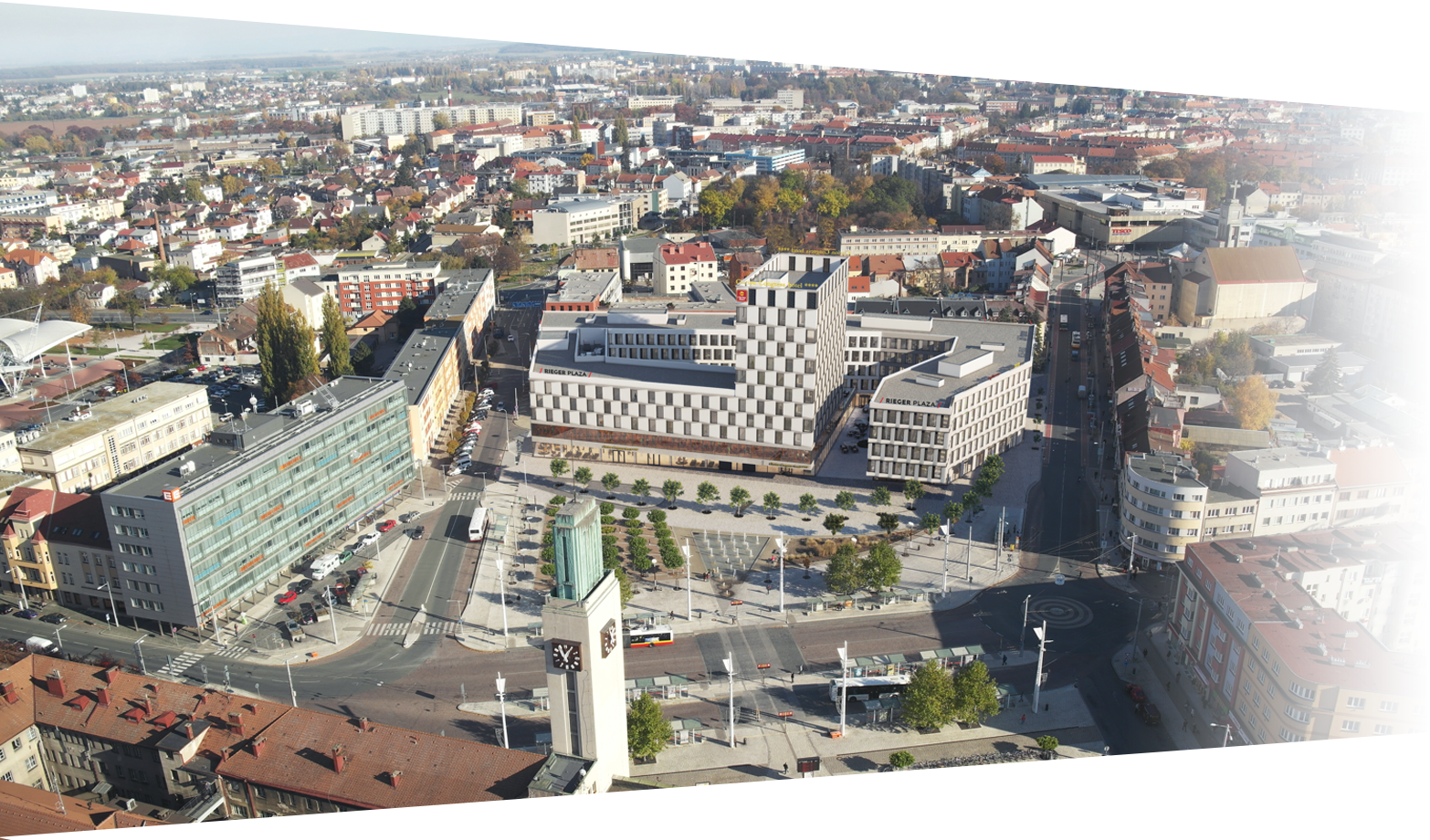 about the owner
CPI Property Group
CPI Property Group is one of the most significant real estate groups focusing on long-term real estate investment and rentals, especially in Central and Eastern Europe and Germany. Its projects are regularly awarded in specialized competitions for their high quality and respect for the local context. In Hradec Králové, CPIPG owns the Futurum shopping centre.
Didn't find the answer to your question? Contact us!